Posts for: October, 2016
By John A. Pagliei, Jr., DMD
October 28, 2016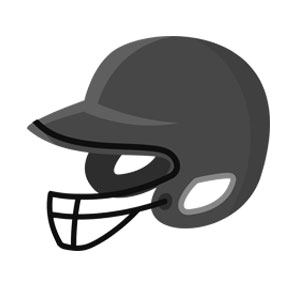 For major-league slugger Giancarlo Stanton, 2014 was a record-breaking year. After the baseball season ended, he signed a 13-year, $325 million contract with the Miami Marlins — the biggest deal in sports history. But earlier that same year, Stanton suffered one of the worst accidents in baseball: He was hit in the face by an 88-mph fastball, sustaining multiple fractures, lacerations, and extensive dental damage.
After the accident, Stanton didn't play for the remainder of the season. But now he's back in Spring Training… and he's got a not-so-secret weapon to help protect him against another injury: A custom-made face guard designed to absorb impacts and keep him from suffering further trauma.
As sports fans, we're glad that Stanton was able to overcome his injury and get back in the game. As dentists, we'd like to remind you that you don't have to be a major-league player to feel the harmful effects of a sports injury — and you don't have to look far to find a way to protect yourself. In fact, you can get a custom-made mouthguard right here at the dental office.
Mouthguards have a long tradition in sports like football, boxing, and hockey. But did you know that far more Americans are injured every year playing "non-collision" sports like basketball, baseball — and even bicycling? And it doesn't take a major-league fastball to cause a dental injury: The highest incidence of sports-related dental injuries occurs in 15-to-18-year-old males. In fact, about one-third of all dental injuries among children stem from various types of sports activities. These injuries may result in countless hours being lost from school and work, and cost significant sums for treatment and restoration.
Mouthguards have a proven track record in reducing dental and facial injuries: They are capable of absorbing the energy of a blow to the mouth, and dissipating it in a way that prevents damage to facial structures and teeth. But not all mouthguards are created equal: Custom-fabricated mouthguards, which are produced from an exact model of your mouth made right here in the dental office, offer by far the best protection. They fit better and safeguard the teeth more fully than any off-the-shelf or "boil-and-bite" type can. Plus, they're more comfortable to wear. And let's face it: No mouth guard can protect your teeth if you don't wear it.
What's more, some recent studies indicate that custom-made mouthguards may offer significant protection against concussion. An increasing awareness of the dangers that concussion may pose to athletes is one more reason why we recommend custom-made mouthguards to active people and their families.
To get his face guard, Giancarlo Stanton reportedly went to a specialist sporting-goods manufacturer in Illinois, and paid around $1,000. But you can get a custom-made mouthguard for yourself or your loved ones right at our office for a fraction of that price. And the peace of mind it can give you is… priceless.
If you have questions about custom-made mouthguards, please contact us or schedule an appointment for a consultation. You can learn more by reading the Dear Doctor magazine articles "An Introduction to Sports Injuries & Dentistry" and "Athletic Mouthguards."
By John A. Pagliei, Jr., DMD
October 13, 2016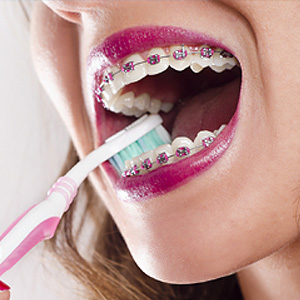 If you or a family member wears braces, you're used to visiting your orthodontist for adjustments and progress monitoring. But it's just as important that you continue regular visits with your family dentist, especially if you begin noticing abnormalities with your teeth and gums.
We need to be on alert for dental health because risks for disease increase during orthodontic treatment. Most oral infections arise from plaque, a thin film of bacteria and food particles on tooth surfaces. You avoid plaque buildup by brushing and flossing at least once a day and undergoing semi-annual office cleanings for any remaining plaque and calculus (hardened plaque deposits).
Braces, however, can complicate hygiene. It's harder to get into areas blocked by the brackets and wires with your brush or floss. This can quickly give rise to gingivitis, a form of periodontal (gum) disease characterized by gum swelling. If not treated, gum disease could eventually cause the gums to detach from the teeth and lead to bone and tooth loss.
The brackets and wires can also irritate the gums and cause them to swell or overgrow, a condition called hyperplasia. This further complicates proper hygiene, which then increases the risk for infection even more.
It takes more time and effort to brush and floss effectively while wearing braces. But it's necessary to prevent these problems. Interproximal brushes (which fit in the spaces between teeth) can help, as well as special floss threaders. You might also consider a water flosser, which use a high-pressured water spray to remove plaque between teeth.
And, don't neglect seeing us on a regular basis. If you notice gum swelling, redness or bleeding, contact us as soon as possible.
If the swelling is due to hyperplasia, treatment could wait until after the braces come off, as long as there doesn't appear to be any gum detachment from the teeth. If there is, though, you may need to see a periodontist (a gum specialist) for further evaluation. It may be necessary in advanced cases to remove the braces to treat the underlying gum condition.
It pays to keep a close eye on your teeth and gums while wearing braces. Catching problems before they become too serious will help ensure your new smile is just as healthy as it is attractive.
If you would like more information on dental care while undergoing orthodontic treatment, please contact us or schedule an appointment for a consultation. You can also learn more about this topic by reading the Dear Doctor magazine article "Gum Swelling during Orthodontics."